Halloween is creeping up and you don't want to be scrambling to find the best spot to satisfy your kids (or your) candy cravings. There are so many neighborhoods and organizations hosting parties, parades and other fun events- it's hard to know what the best one for you and your family is! Here is your handy guide to Halloween 2019 in Springfield and surrounding areas.

Photo courtesy of 417 Magazine
Neighborhoods:
If you want your kids to experience Halloween like the rest of us did growing up, there are several neighborhoods that should be on the top of your priority list.
Springfield:
-Rountree: Every year this neighborhood hosts one of the biggest Halloween events in Springfield- their Halloween parade. With all the cute historic houses decorated with pumpkins and spooky skeletons, it's the perfect place to take your kids around for candy and fun! It starts at around 5:30 pm so be sure to get there on time to experience what is truly a special event!
-Emerald Park: Another great spot to take your kids trick-or-treating- there are plenty of houses to hit and that means plenty of candy!
-Southern Hills- These houses are a little more historic than other newer subdivisions around and they also started hosting a parade! The lake in the middle of the subdivision helps add an extra spooky layer of fun, so add this neighborhood to your list!
Nixa:
-The Columns, the Springs and Villages at Wicklow: All of these subdivisions border each other and they do not mess around when it comes to Halloween and candy! It seems that all of Nixa flocks here to enjoy candy and treats. The roads are blocked off so feel free to bring your family for some safe fun!
Photo courtesy of Branson Landing

Trunk-or-Treats
As the years pass, some families are choosing to shift from traditional trick or treating to parties and trunk-or-treats. Springfield and the surrounding areas provide a variety of options for every family.
2019 Trunk or Treat at St. Elizabeth Ann Seton
-October 25th from 6-9 pm
-Located off of Republic Rd in Springfield
-Cost: $1 Donation per child is appreciated
October 31st Party at James River Church
-October 31st from 6-9 pm
-Party at all 4 locations: South Campus, West Campus, North Campus and Joplin
-Cost: FREE
Sensory Safe Trick-or-Treat at the Shrine Mosque
- October 27th from 3-7 pm
-Located in downtown Springfield off of St. Louis St.
-Cost: FREE (families must register for a time slot)
Trunk or Treat at CoxHealth
-October 31st from 5-8 pm
-Located at the Meyer Orthopedic Center off of National in Springfield
-Cost: FREE
Safe Street Annual Trick-Or-Treat at the Branson Landing
-October 31st from 5-7 pm
-Located at the Branson Landing
-Cost: FREE
Fall Fest at High Street Church
-October 27th from 5-7 pm
- Located off Highway 65 and Chestnut Expressway in Springfield
-Cost: FREE
Mall O Ween at Battlefield Mall
-October 26th from 6-8 pm
-Located inside Battlefield Mall off Glentstone in Springfield
-Cost: FREE
This is just a FEW of the awesome subdivisions and parties that Springfield and surrounding areas have to offer. Check Facebook or 417 Magazine to find out what other spooktacular events are near you.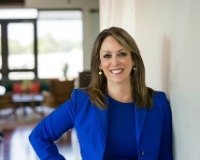 Michelle is a native of Southwest Missouri and has twenty-five years of experience in selling real estate in the greater Springfield area! Michelle specializes in all price points, including new const....