There has definitely been a transition in the first time homebuyer's financial profile. Should homeownership be a privilege or a right?
So many questions, but here's a look at the situation from an economist's point of view:
http://www.inman.com/2016/01/07/rising-income-first-time-homebuyers/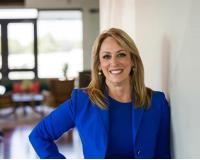 Michelle is a native of Southwest Missouri and has twenty-five years of experience in selling real estate in the greater Springfield area! Michelle specializes in all price points, including new const....