Whether it be a Bachelor party or a memorable mancation, there are plenty of fun things to do in Springfield! We've compiled a list of activities to make planning your next weekend simple and unforgettable.
If your crew has a good beer palate, then Mother's Brewing Company is the place to go! Every Saturday, they offer a free tour with a guided tasting of beers. It's first come, first serve, so get there early and enjoy a pint while you wait.
Source: @mothersbrewing
Established in 1989 with over 5,000 pieces of military history. Have a personalized dog tag made, take an imaginary flight in a real Cobra helicopter and learn about the military history of the Armed Forces!
Source: Air & Military Museum of the Ozarks
With 750 miles of trails, this forest is perfect for hiking, horseback riding and dirt biking! There are also more than 350 miles of streams suitable for fishing, kayaking or canoeing!
Source: nationalforests.org
4. Bass Pro
Who can take a trip to Springfield without visiting Bass Pro. With almost 500,000 square feet, there are tons of fun activities to do. Check out the new Wonders of Wildlife Museum & Aquarium, the firing range, the boat showroom and more!
Source: 417Mag
How about a camping trip! Want to catch some fish? Head on over to Branson, some of the largest Bass caught in Missouri have come from Table Rock Lake. Rent a boat, waterskiing and wakeboarding are just a few of the activities that are available to you.
Source: explorebranson.com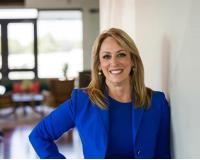 Michelle is a native of Southwest Missouri and has twenty-five years of experience in selling real estate in the greater Springfield area! Michelle specializes in all price points, including new const....