In my other life I work as a career firefighter, and I can't stress enough how important fire safety is, especially in the winter months, when we're trying to keep warm on those cozy, cold and snowy nights. Over a fifteen year career in the fire service, I've seen so many folks displaced into the worst of conditions simply by failing to follow some basic safety practices. It doesn't have to be this way; take the time to make your home a welcoming, and SAFE, place to be this winter!


Facts & figures
Based on 2007-2011 annual averages:
Space heaters, whether portable or stationary, accounted for one-third (33%) of home heating fires and four out of five (81%) of home heating fire deaths.

The leading factor contributing to home heating fires (28%) was failure to clean, principally creosote from solid-fueled heating equipment, primarily chimneys.

Placing things that can burn too close to heating equipment or placing heating equipment too close to things that can burn, such as upholstered furniture, clothing, mattress, or bedding, was the leading factor contributing to ignition in fatal home heating fires and accounted for more than half (53%) of home heating fire deaths.

Half (50%) of all home heating fires occurred in December, January and February.
Source: NFPA's "Home Fires Involving Heating Equipment" report by John R. Hall, Jr., October 2013.
- See more at: http://www.nfpa.org/safety-information/for-consumers/causes/heating#sthash.g9rJzDCN.dpuf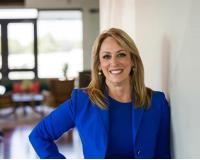 Michelle is a native of Southwest Missouri and has twenty-five years of experience in selling real estate in the greater Springfield area! Michelle specializes in all price points, including new const....