Being A Part Of A Team In Real Estate
This short & sweet article on how real estate agents feel about being on a team sums up my OWN personal take on being a part of the Michelle Cantrell & Associates team here at Keller Williams in Springfield Missouri......I rank it a "10"! Hopefully as buyers and sellers, you're able to see the value that a team can bring to your transactions.
http://www.inman.com/2016/01/12/how-do-real-estate-agents-feel-about-real-estate-teams/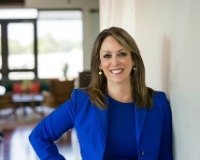 Michelle is a native of Southwest Missouri and has twenty-five years of experience in selling real estate in the greater Springfield area! Michelle specializes in all price points, including new const....