8 Interior Design Trends That Are So Over In 2019
Thank U, Next: 8 Interior Design Trends That Are So Over in 2019
To find out if you are guilty of committing any of these tired trends - click here.
Thanks to Realtor.com for keeping us in the loop on all things interior design!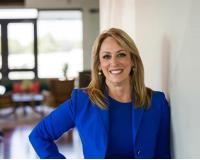 Michelle is a native of Southwest Missouri and has twenty-five years of experience in selling real estate in the greater Springfield area! Michelle specializes in all price points, including new const....