6 Reasons Why Winter Is Actually The Most Chill Time To Buy A Home
Now is the time to buy so you don't miss out!
See how you can make the most of the market this winter by clicking the photo!
Thanks to our friends at Reltor.com for providing these little-known secrets about selling in the winter months!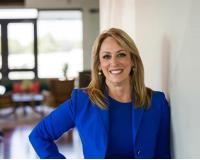 Michelle is a native of Southwest Missouri and has twenty-five years of experience in selling real estate in the greater Springfield area! Michelle specializes in all price points, including new const....