6 Quick Ways To Raise Your Credit Score Before Applying For A Mortgage
Have you been considering buying a new home, but not sure where to start? This article from The Huffington Post has some great information on how to raise your credit score, so you can get the best interest rates on your mortgage! Click here to continue reading!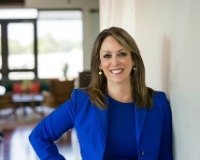 Michelle is a native of Southwest Missouri and has twenty-five years of experience in selling real estate in the greater Springfield area! Michelle specializes in all price points, including new const....