6 Mistakes You Can Make In A Sellers Market
Make no mistake, we're in a seller's market right now, and it's red-hot.
http://www.trulia.com/blog/mistakes-buyers-make-in-sellers-market/?ecampaign=con_cnews_digest&eurl=www.trulia.com%2Fblog%2Fmistakes-buyers-make-in-sellers-market%2F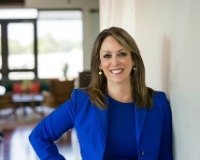 Michelle is a native of Southwest Missouri and has twenty-five years of experience in selling real estate in the greater Springfield area! Michelle specializes in all price points, including new const....