5 Ways To Improve Your Credit Score
Are you having trouble getting approved for credit cards or loans or getting unfavorable rates for financing? You might need to make some improvements to your credit score. It's important to establish your credit score, as no credit can be as bad as bad credit! Check out these tips to help you along the way!
Pay Bills On Time

Even if your payments are just a few days late, it can make a negative impact on your credit score. One of the biggest contributions to a good credit score is to simply pay your bills on time.
Eliminate Credit Card Balance
A great way to improve your credit score is by eliminating your credit card balance. Pay off any small balances you may have on a number of your credit cards. Then, select one or two cards to use for everything. That way, you are not damaging your credit report with multiple balances.
Fix Your Credit Utilization Ratio
If your credit card balances every month are more than 30% of your credit limits, your score is suffering, even if you're paying off your balances in full every month by the payment due date. Make sure to keep an eye on those balances or even prepay some of them.
Don't close any accounts
How long your accounts are open has an impact on your credit score. Keeping accounts open helps with your credit age and utilization.
Monitor Your Balance
Watch your credit card balance, pay it off in time, keep it low and use credit responsibly!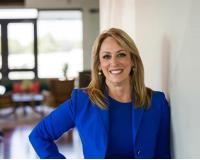 Michelle is a native of Southwest Missouri and has twenty-five years of experience in selling real estate in the greater Springfield area! Michelle specializes in all price points, including new const....