12 Missouri Pumpkin Patches That Will Make You Ready For Fall
No matter what kind of pumpkin you need, these awesome patches have you covered.
With the summer heat out the door and cooler, fall weather on the way, it's time to break out the flannel and take the trip to the local pumpkin patch to pick out your next jack-'o-lantern. These patches provide plenty of fun for the entire family, and a trip to one (or all) of them is sure to put you in the seasonal spirit.
Experience fall in the stunning Midwest with these unique pumpkin patch adventures. Missouri is known for its autumn celebrations, and you can head to these local farms to select the perfect pumpkin for carving, pies, and more!


Pete's Pumpkin Patch
Rolla, MO
Pete's Pumpkin Patch in Rolla, MO is open every weekend starting September 30 through the end of October. Pickers will be chauffeured to the pumpkin patch via hayride for a true autumn experience. Select your pumpkin before heading to the bounce house, hay tower, barrel cars, and Pete's Incredible Super Slide. For an extra fee, you can also scale the rock climbing wall or do some mining. Concessions are available for purchase.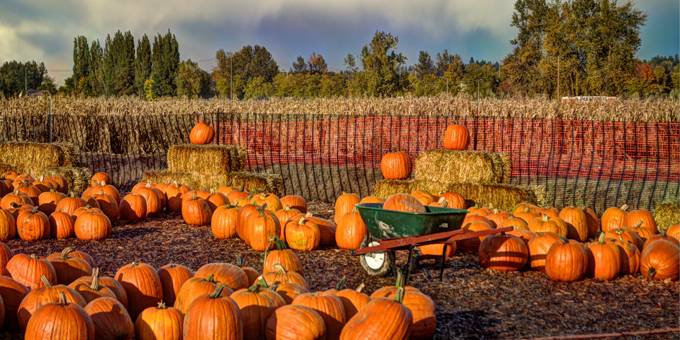 Campbell's Maze Daze and Pumpkin Patch
Clever, MO
Campbell's Maze Daze & Pumpkin Patch in Clever, MO is bursting with ways to celebrate the season. Featuring a four-acre corn maze, hayrides, a scavenger hunt, karaoke, and painting pumpkins, there's something for everyone. For an extra fee, you can also participate in fun activities like bonfires and face painting.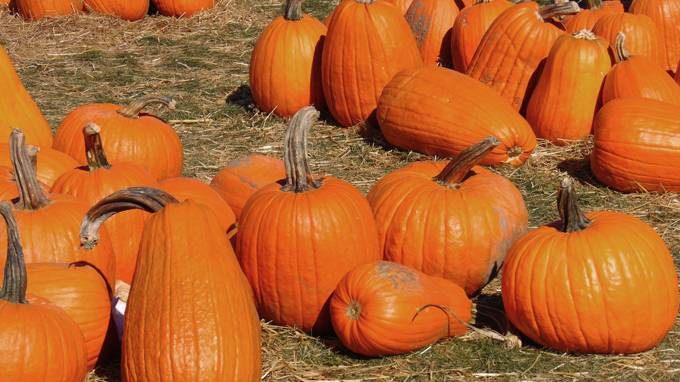 Rutledge Wilson Farm Park[3]
Springfield, MO
For pumpkin lovers in Southwest Missouri, Rutledge - Wilson Farm Park in Springfield is the best place to visit. While the farm is home to an abundance of events throughout the year, it truly comes alive from September 29 to October 29 during the annual Harvest Fest. Guests can partake in fall activities, pick their own pumpkin, explore the corn maze, take a pony ride, and, if brave enough, walk along the Haunted Trail.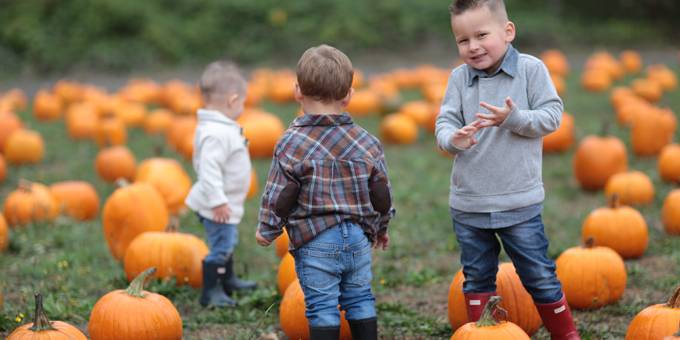 Carolyn's Country Cousins Pumpkin Patch
Liberty, MO
For fall festivities near Kansas City, check out Carolyn's Country Cousins Pumpkin Patch in Liberty, MO. The patch is not only home to an abundance of pumpkins waiting for picking, but it's also filled with activities that are sure to delight all ages. Watch one of Uncle Lester's Pig Races, dig for gold at the Mining Camp, get up close and personal with baby goats at the Petting Farm, or climb aboard Little Bud's Railroad for a winding adventure. When you've worked up an appetite, sink your teeth into an array of tasty goodies from sandwiches to fudge, wine, and kettle corn.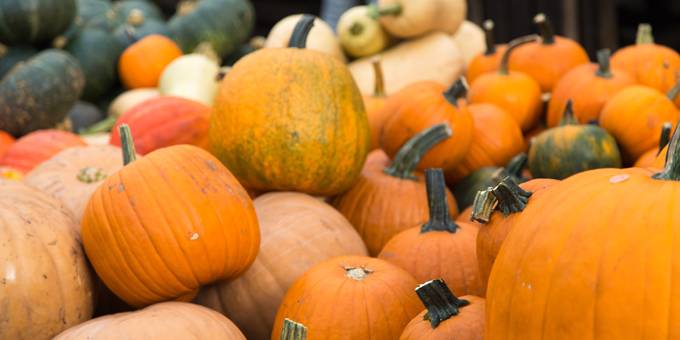 Pickin' Patch Farm
Marionville, MO
From September 15 to October 31, patrons from all over Missouri will flock to Pickin' Patch Farm in Marionville, MO. The pumpkin patch is home to rows and rows of colorful pumpkins. Whether you want to bake a mouthwatering pie or carve the spookiest jack-'o-lantern, Pickin' Patch has you covered. And with hayrides running every 15 to 30 minutes, you can celebrate the season as it was meant to be.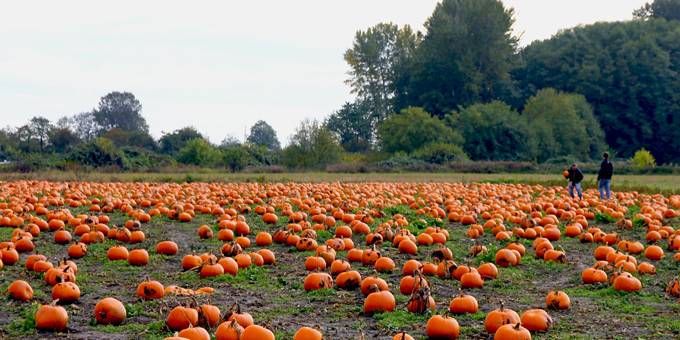 Spring Hill Pumpkin Patch
Cabool, MO
Join the Spring Hill Pumpkin Patch in Cabool, MO for its 2017 season. Running during weekends in October, the patch features a wide variety of pumpkins for the picking as well as plenty of things to do. Admission into the patch includes access to a corn maze, playground, corn tub, train rides, and more.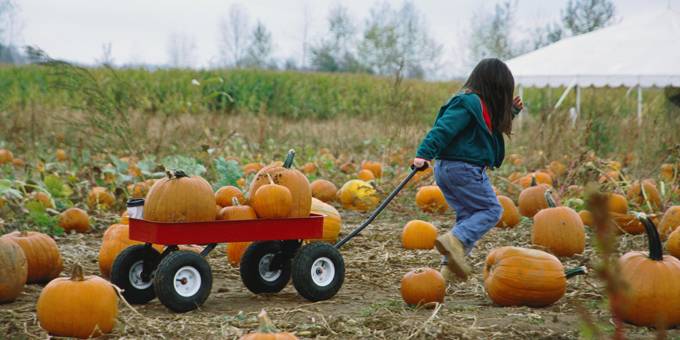 Fieth Family Farm
Bolivar, MO
Head to Fieth Family Farm in Bolivar, MO for a multitude of attractions. The farm packs tons of entertainment in every visit. In addition to having pumpkins for sale for decoration, visitors can get up close and personal with the farm animals, conquer the tire mountain, tell stories around a crackling campfire, or venture through the haunted house. The 2017 season kicks off on the last weekend in September.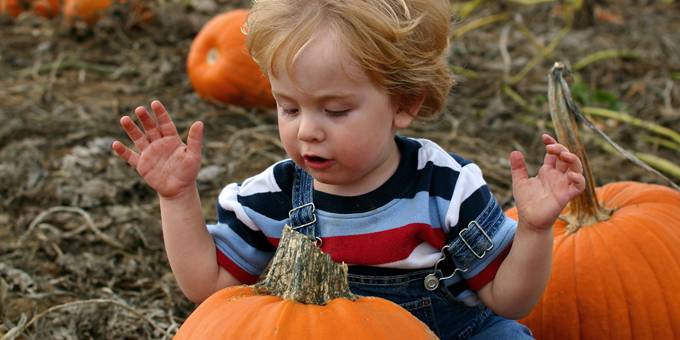 Source
t, b l. "12 Missouri Pumpkin Patches That Will Make You Ready For Fall." Vacation Packages, Hotels, Show & Activity Tickets - Vacations Made Easy (800)987-9852, 2019, www.vacationsmadeeasy.com/TheBLT/12MissouriPumpkinPatchesThatWillMakeYouReadyForFall777.html.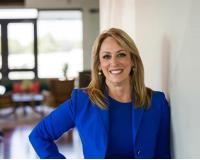 Michelle is a native of Southwest Missouri and has twenty-five years of experience in selling real estate in the greater Springfield area! Michelle specializes in all price points, including new const....