When Is The Best Time To Sell Your Home
Right Now = A Great Time To Sell

The winter home selling season was crippled by the polar vortex, so there's pent-up demand from buyers who've been waiting for better weather to brave the house hunt. Mortgage rates are still at historic lows, so buyers ARE poised to buy and ready to hit the streets.

The Numbers Say Sell Now
Sixty percent of all homes in 2014 will be bought and sold from May to August. Sellers who put their home on the market at the beginning of the selling season will up their chances of snagging a winning offer before buyers turn their attention back to school starting in September.

Price It Right 


Many metros in the country have seen double-digit price increases in the past year. But this last quarter, prices started to slow nationally – and pricing is a critical component to getting a house sold. With this fluctuating market, sellers need to look at comps of similar homes in their area and rely on the expertise of their agent. Plus, remember, recency matters: sellers should look back no more than 60 days (if possible) and depend on us, as your agent, to help you set the price appropriately. The sale price of homes that sold recently paints a much better picture of what to expect than the price of homes that sold six months ago (or of homes that have yet to sell).
Bidding Wars Aren't Back (Phew!)
Bidding wars were common in the summer of 2013, but we're hearing less about them right now. Sellers can't bank on fielding two or three offers at once. There is, however, a good chance that sellers will still get the one that will be a win/win for both the homeowners and the buyer.
It Pays To Be Ahead Of The Curve
Trying to get a jump on the competition? Right now we're on the cusp of prime selling and buying season, and sellers who list soon, will have less competition than those who put their house on the market in May or June, when more homes will flood the market. Since it's still early, every home can have its 'moment in the spotlight' more than it will when inventory increases – and the buyers who are braving the cold to house shop are clearly motivated.
Give us a call at 417.812.6226 to get a
Free Market Analysis
and Marketing Strategy on your home, or click
HERE
for an estimate of what your home might be worth!








The content of post was originally written by Michael Corbett, Trulia's real estate and lifestyle expert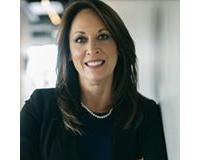 Author:
Michelle Cantrell
Phone:
417-860-6505
Dated:
April 2nd 2014
Views:
4,254
About Michelle: Michelle is a native of Southwest Missouri and has twenty-five years of experience in selling real e...