Oct 13 2015 3206 1
25 DIY Decoration Ideas To Make Your Guests Freak This Halloween
For all you Halloween freaks out there, here are some of the best decorations for your home; inside and out! If you're hosting a big party this year – you're welcome.
1. This is a fun craft that the kids can do, and all you need are toilet paper tubes and glow sticks!
It really looks cool at night and sets the tone and is a bit scarier than a pumpkin.


2. What's creepier than a bunch of dolls all over your lawn?
You can go to a thrift store and buy them cheap, and rip off an arm or leg, pop out an eye, rip their clothes, and why not reduce stress while you're at it!


3. Poseable skeletons are awesome, and you can really be creative with where you put them. I think this is one of the coolest skeletal setups I've ever seen!


4. Wrong. THIS is the coolest skeletal setup thing I've ever seen!


5. Lawn graveyards are always a big hit.
And if you don't mind ripping back a piece of your sod, then it looks quite realistic!


6. Better yet, get a realistic looking statue instead!
Just make sure to pack it away after Halloween or you may get a lot of complaints from the neighbors.


7. Chicken wire is awesome for Halloween!
It's cheap, and you can create many freaky silhouettes for your yard. You can spray paint them with glow-in-the-dark paint for added cool-factor.


8. You can add some wispy sheer fabric for a ghostly effect.


9. You can add a face mask for a REALLY creepy look.


10. "Keep Out" signs are a must for any haunted house look.
Adding some hands and creepy masks behind the fence is a nice touch.


11. Window silhouettes are a must have. Cheap and simple!


12. Or, you can buy large 3D window posters that look pretty awesome too.


13. Another clever, very cheap, and very scary outdoor decoration would be giant spider egg sacks hanging from your porch.


14. Why stop there? Cover your entire house with spiders!


15. Better yet, make your guests enter your home through an eerie spider tunnel crawling with spiders of all sizes!
I guarantee everyone will feel a bit itchy and their heart rate will slightly rise.


16. Not only is this an awesome decoration, it's anawesome way
to serve jello shots. They're fun to eat…or slurp, too!


17. Every good party must serve finger foods!


18. Your guests will inevitably have to use the bathroom, so here's a
cheap and fun way

to freak them out with a $5 shower curtain and some red paint.


19. Actually, this one might be better and add some fake blood splatter for extra scare factor!


20. Or this one would certainly work too.


21. This one is a bit weird, but what Halloweener doesn't love Freddy Krueger?


22. If Freddie isn't scary enough, try this! Your guests will likely say, "NOPE NOPE NOPE! I'll hold it"!


23. This guy would look great in any hallway, or even in a window.
Get one

on Amazon.


24. Here's a great way to make sure your guests never go upstairs!


25. Last, but not least, Halloween wouldn't be the same without Michael Myers (even if he does look all cozy in a rocking chair).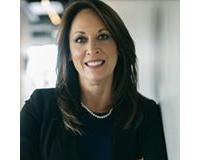 Author:
Michelle Cantrell
Phone:
417-860-6505
Dated:
October 13th 2015
Views:
3,147
About Michelle: Michelle is a native of Southwest Missouri and has twenty-five years of experience in selling real e...