Nov 19 2015 3206 1
Yet another set of unexpected finds in the world of real estate. Big thanks to our contributing fans! This serves as another reminder that not all homes are created equal. Whether it's baffling house designs, mysterious pets, or nightmarish decorations, we have something for you.
If you happen upon any treasures like this, and you'd like to contribute, send them our way!
#1 Some dogs get the backyard. This lucky dog gets his own island!
Via Lisa Starnes McNeal
#2 Celebrate your new home purchase with a bang!
Via Kelly Wheeler
#3 Well that's certainly a new way to answer nature's calling.
Via Barbara Smith Gude
#4 Here's the obligatory "You had one job" photo.
Via Debbie Penegor-Cote
#5 This home comes with bacon. Won't last long!
Via Brandi Wells Bourgeois
#6 Don't sit on this one, won't stay on the market long!
Via Christie Giannetto
#7 Beat it pal! Your time here has expired.
Via Holly Pereira
#8 Walls just take up space anyway.
Via Kristin Aursland Cooper
#9 Spacious bathroom! Perfect for entertaining… yourself.
Via Tabia Berry
#10 "Here's a selling point… Get rid of that. Yesterday!"
Via Jerami King
#11 You can put black lipstick on a white fridge, but it's still a white fridge.
Via Alie Fonseca
#12 Make the right offer on this home and ur-ine!
Via Anonymous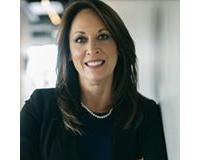 Author:
Michelle Cantrell
Phone:
417-860-6505
Dated:
November 23rd 2015
Views:
220
About Michelle: Michelle is a native of Southwest Missouri and has twenty-five years of experience in selling real e...