Forget Hoverboards The Future Has Brought Something Much Cooler Cheap Mortgages
The McFlys were living in a modest mid-century in 1985 when Marty strapped into his DeLorean and zoomed back to the future today, Oct. 21, 2015.
According to our calculations, over those 30 years the McFly house in fictional Hill Valley (and near L.A. in real life) more than doubled in value, from $180,000 to $400,000 (h/t to Redfin agent John Underwood for the estimates).
And yet, if the McFlys had bought their house today, their mortgage payment would actually be lower, at $1,497 a month compared to $1,527 three decades ago. How can that be?
Assume the McFlys put 20 percent down on a 30-year, fixed-rate mortgage. In 1985, rates averaged 12.43 percent, according to Freddie Mac. So far this year, they're hovering around 3.83 percent. Heavy.
Think of it like lightning striking. Never in recorded history have borrowing costs been this low and never before has the U.S. had such a long run of rock-bottom mortgage rates.
"Because prices are a lot higher, low rates matter to buyers even more," Redfin Chief Economist Nela Richardson said. "Even when mortgages hit 5 percent, borrowing will still be cheap compared to 30 years ago."
This era of low rates won't last forever. Then again, who knows what the market might look like 30 years from now. Maybe Doc and Marty can go take a peek.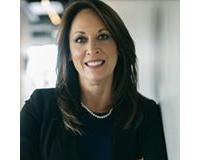 Author:
Michelle Cantrell
Phone:
417-860-6505
Dated:
October 21st 2015
Views:
652
About Michelle: Michelle is a native of Southwest Missouri and has twenty-five years of experience in selling real e...